Junior Level / Track Designer
Hairy Heart Games is a brand new indie game development studio, formed of talented freelancers working remotely on exciting new titles. Primarily developing racing games; we make fun and light-hearted games that try to push a bit at the boundaries while respecting the genre we work in.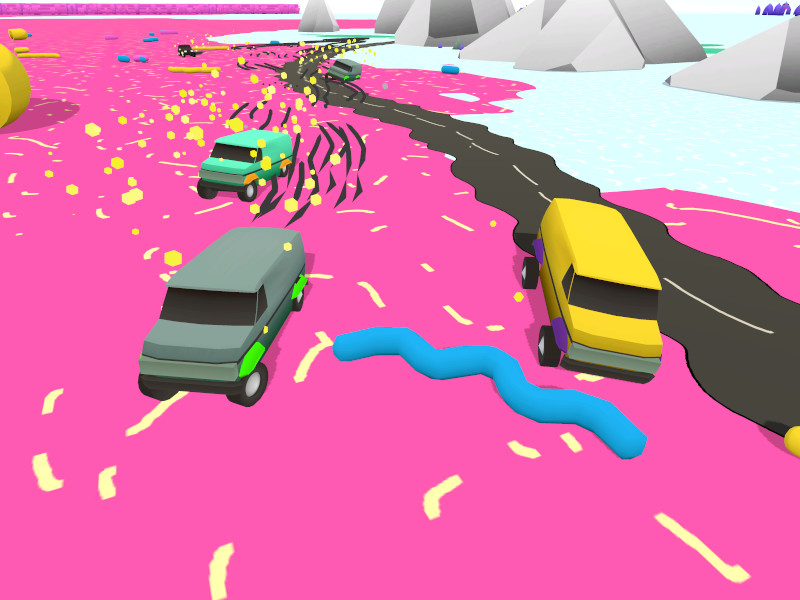 Responsibilities
As a Junior Designer you will be responsible for modifying and creating tracks and environments for our racing games Death Pedal and Rallyallyally. This will involve using Unity 3D to decorate levels with props, place track sections, add power ups and collectables, and any other environmental details. Tracks need to be thoroughly playtested and may need several revisions.
Hairy Heart Games is a small company and you will be expected to help in other tasks where appropriate - these may include playtesting, collecting screenshots and videos for marketing, some elements of community management, some basic 3D modelling and coding.
You will be provided with C# programming training, as well as support with Unity; the game engine we use. A successful employee should develop a good understanding of the engine and how to use it to design visually interesting and functional levels.
Hairy Heart Games will provide the computer equipment required to work from home, however you will need a working internet connection.
Qualifications
Applicants need to be self motivated, have a passion for level design, and showcase a portfolio of levels or games they have designed themselves.
Experience with designing tracks in Trackmania, Grand Theft Auto, Distance or other racing games is very desirable.
Previous experience with Unity would be very good. Experience with level design in other tools or games (e.g. Roblox, Dreams, Gamemaker, etc) is also good to have.
Applicants should have a keen interest in racing games and in game design in general.
Good written communication skills are important and the applicant should be comfortable using tools such as Word or Google Docs.
Location
The role will be primarily home working although there will be a small number of in-person meetings. Applicants should be able to travel to Glasgow approximately once a month.
Pay
This job is provided under the Kickstart scheme which means it will initially be offered at minimum wage for a 6 month duration.
Kickstart is a Government scheme aimed to help support young people back into work after the economic effects of the pandemic.
How to apply
The Job Placements are only available for Universal Credit claimants aged 16 to 24 and out of education who are referred to employers by their respective Work Coaches. In order to apply you should:
Fill in this form
Get in touch with your work coach to get a referral
Feel free to email jobs@hairyheart.games for more information or any advice.